Broadway international
CBSE Syllabus with innovative teaching methodologies by giving individual attention and mentoring
More Details
For the Academic Year 2023 – 2024
Classes KG1 – Std 8
We comprises of Kindergarten and classes from 1 to 8. What we have is the best array of experts, specialized in the art of teaching and delivering
We follow ECCE (Early Childhood care and Education) program complied by CBSE based on National Education Policy 2020 (NEP 2020).
Curious minds of future begins here…
Welcome to Broadway International Homeschooling, where we guide and empower the iron hands of tomorrow.
Meet the experts that can transform and redefine your children's future.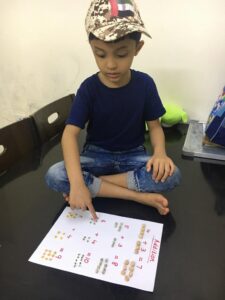 We defy the concept that being in a physical presence of a tutor is the only way of acquiring complete knowledge. Curiosity is the guide to every person's thirst for knowledge and that is exactly what we create, cultivate and channelize in each of our students. Parents play the primary role in our quest since they are the first and the best teacher a child can ever come upon.
We provide the ideal environment for a child to learn anything and everything. If a proper base in a subject or a topic is not given by the teacher, the child won't have the curiosity to learn the concept. Hence, we individually focus on each student, pour a thick and concrete understanding on each points taken. We teach or guide our student on how to learn and be selfsufficient to have and grow for more.
Why Broadway International Home Schooling?
We believe children are whole people and their happiness and wellbeing is very important to all of us. Learning can be fun, play, and meaningful.
Learning is not just memorising facts or pieces information. The purpose of learning is to understand the self and the world. So, earning happens in context.  
We believe children are growing people. So, teaching should be developmentally appropriate. Our teaching is based on the age and also developmental stage of the children.
We believe children are unique individuals. Therefore, teaching should be individualised. So, instruction and assessment must be based on the strength, weakness, and aspiration of children at any given moment.
In a nutshell, the purpose of education is the development of whole human personality and our task is it support the development of unique individual. In this way, children will be joyful now and later.
Pre KG
Duration : 11 months
One hour / day 
Number of students in a class 7
Course fee : 2500 INR /Month
Working days : from Sunday to Thursday
KG 1 & KG 2
Duration : 11 months
One and half hours / day 
Number of students in a class 7
Course fee : 3000 INR /Month
Working days : from Sunday to Thursday
1st to 3rd STD
Duration : 11 months
3 hours/ day
4 periods (45 minutes for each period)
Number of students in a class 10
Course fee : 3900 INR /Month
Working days : Sunday to Thursday
4th to 8th STD
Duration : 11 months
4 hours/ day
5 periods (45 minutes for each period)
Number of students in a class 10
Course fee : 4750 INR /Month
Working days : from Sunday to Thursday
What our parents have to say
All i have to say about Broadway is that a wonderful school full of high quality professionals, I would like to personally thank Mrs.Shamjiya for excellent quality education and teaching method. I am completely satisfied with the improvement my kid is displaying in just one year.The method of teaching is to be much appreciated as its very innovative and interesting.We are extremely pleased with the school and would recommend to everyone.
Dear team of Broadway First of all thanku soo much as well as I would like to congratulate the entire team of Broadway International Home Schooling. I am really impressed with your curriculum and teaching methods which is different from online schools. I have been a fan of the techniques of teaching that you follow. Even though it is an online platform, it gives a real feel of an offline class atmosphere because of its extra co - curricular activities, encouraging the students to participate in each and every programs, discipline, systematic way of handling all subjects, improving language skill and giving leisure time to chit chat with each other etc... I will be grateful continually, for how you have remodeled my son to be. Am always at peace, knowing that our kids have been given the best knowledge they need. So with pleasure and mindfulness I recommend BWI to the parents those who are in search of a best and finest online platform. Thanku you soo much for being a good and supportive teachers to my son. Feel so proud to have a teachers like you for my son.
Hi I took admission for my kids in Broadway for a temporary purpose but now it's been one year we are still at Broadway. And for the coming academic year also we are continuing the same.So without any hesitation I can say it is the best choice for those who are looking for an online platform. Broadway has got a wonderful teaching staff who are ready to help their students at any time .kids are not fed up as the classes are lively and activity oriented. So I would recommend Broadway International for those who are searching for an online academic platform. Thank you Broadway team and wish you all the success for the year ahead.
To the whole broadway team, I am really grateful to each and one of your faculty members who work really hard to make this online schooling a big victory..I am personally happy and content with your teaching and communicative skills. Your patience and concern to deal with each and every kid in a class really fascinated me..We will be surely continuing here as my child is showing great development in academics and her confidence has pumped up really well. I always recommend broadway schooling to all parents as it is stress free,reasonable and disciplined.♥️
I always look forward for the stress free studies for my children at their tender age. Because if they got afraid towards their studies and homework, during the age from 4 to 7, that will stay long in their subconscious for years. I am a victim for that. It took decades for me to overcome those fear of studies and hw which my childhood surrounding of school and home has given me. Many people have given me the opinion of, not to put the kids in any if the online sessions. But apart frm that, what I have observed is the way of learning and especially the way of teaching of teachers in Broadway. My kids have sat in the classes of few teachers in the Broadway since April 2022. Each and every teacher are selfless in their way of teaching as far as of my observation. They have a mind to rectify themselves while any of the parents are pointing out some cases. According to me physical school with lots of teachers along with the triple of their students in one class doesn't make sense to me, in the case of teaching . Individual attention by Broadway teachers to the students have attracted me a lot and also the way they don't classify kids as in the category of studying and in the category of not studying(which in physical school it's still happening at this 21 st century as well) I am confident in what I said above regardless of the negative and positive opinion of others. It's my individual perception. Anyways I am looking forward for the productive and fruitful academic years of my kids in Broadway in the upcoming years as far as possible